ROG Strix SCAR Edition is built exclusively for the sharpest shooters in the meanest gunfights. This gaming laptop is designed to give you a competitive edge in FPS esports titles like Counter-Strike
®
, Overwatch
®
, and Team Fortress
®
2. Feel the power of Windows 10, the latest 8th Generation Intel
®
Core
™
i7 processors, and NVIDIA
®
GeForce
®
GTX 10-Series graphics; and enjoy the smoothest and most accurate visuals ever on an IPS-level display with a 144Hz refresh rate, 3ms response time, and NVIDIA G-SYNC
™
technology. With a desktop-style Aura Sync-enabled keyboard, N-key rollover, and fast-actuating keys, Strix SCAR Edition keeps you centered on the maps — so you'll rank high, and take out targets with absolute precision!
DESIGN
FOR TOP FPS MARKSMEN
Taking both its name and design inspiration from the FN SCAR
®
assault rifle, Strix SCAR Edition is designed for top marksmen. Like its namesake, Strix SCAR Edition pairs agility with performance, packing all its lethal firepower into a compact chassis with a thin 2.4cm profile, and an overall weight of just 2.6kg! And it looks the part, too — its Gunmetal
PERFORMANCE
COMBAT-PROVEN
COMPUTING POWER
Strix SCAR Edition is powered by up to the latest 8th Generation Intel
®
Core
™
i7 Processors for extreme performance. You can even upgrade your arsenal with a choice of NVIDIA GeForce GTX 10-Series graphics cards — choose from a GTX 1050 Ti all the way up to a GTX 1070. Cutting-edge storage, such as a 512GB M.2 NVMe PCIe
®
3.0 x4 SSD and a 1TB Seagate
®
FireCuda
™
SSHD, plus 32GB of DDR4 2666MHz memory, guarantee superior performance. Whichever configuration you choose, Strix SCAR Edition is armed to the teeth, with combat-proven computing power to rule the game.
* Specifications may vary according to configuration.
WINDOWS 10 HOME
ASUS RECOMMENDS WINDOWS 10 PRO.
INTEL
®
CORE
™
I7 PROCESSOR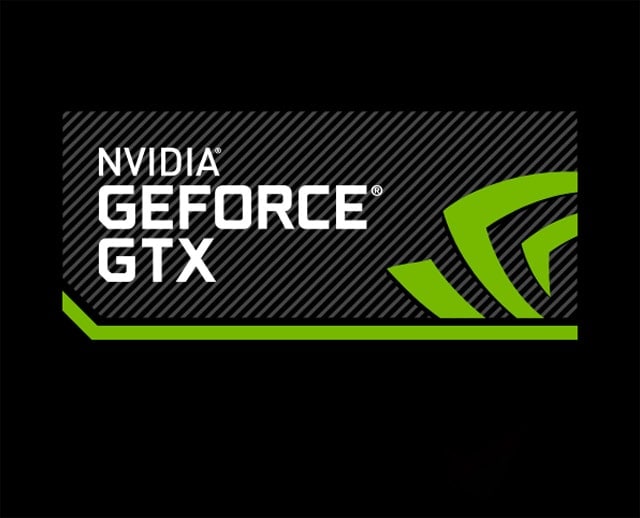 Ultimate Gaming Platform
Unleash your gaming dominance with the revolutionary new GPUs that turn your mobile rig into a sleek, powerful gaming weapon. GeForce GTX 10-Series GPUs have come to laptops, powered by the game-changing NVIDIA Pascal™ architecture. This means you can experience unbeatable energy-efficiency, innovative new gaming technologies, and breakthrough VR immersion wherever you game.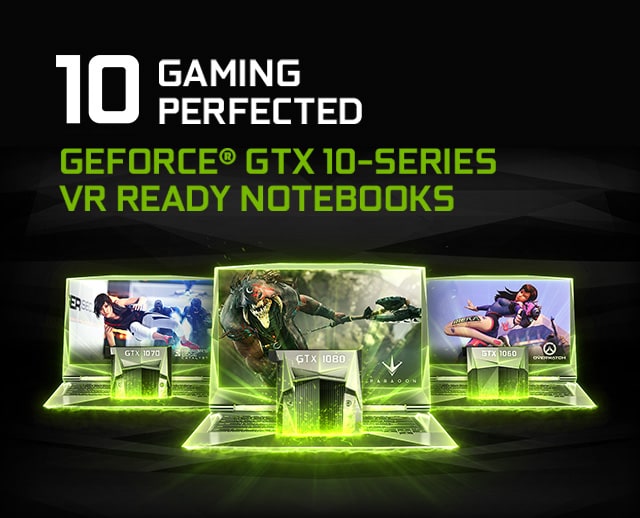 Performance
GeForce GTX 10-Series GPUs give you up to 3x the performance of previous-generation GPUs. They're built with ultra-fast FinFET, the latest high-bandwidth memory technologies, and support for DirectX 12 features to deliver the fastest, smoothest gaming notebook experiences.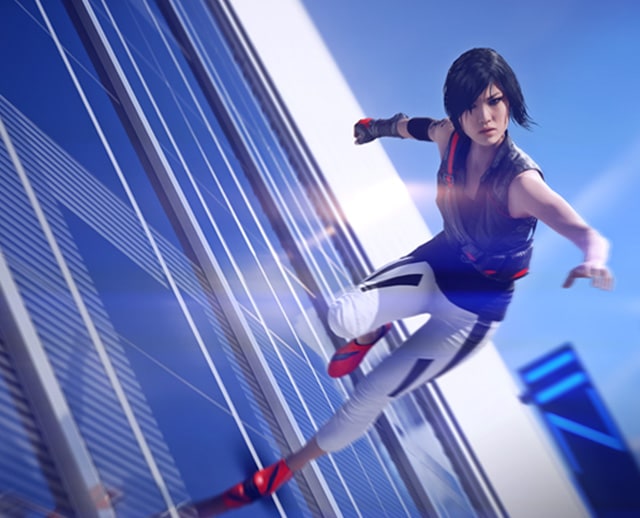 The Latest Gaming Technology
These innovative GPUs were created to meet the demands of next-generation displays, including VR, ultra-high-resolution, and multiple monitors. NVIDIA GameWorks™ technologies give you extremely smooth, cinematic gameplay, plus revolutionary NVIDIA Ansel™ that lets you capture 360-degree in-game images and view them in VR.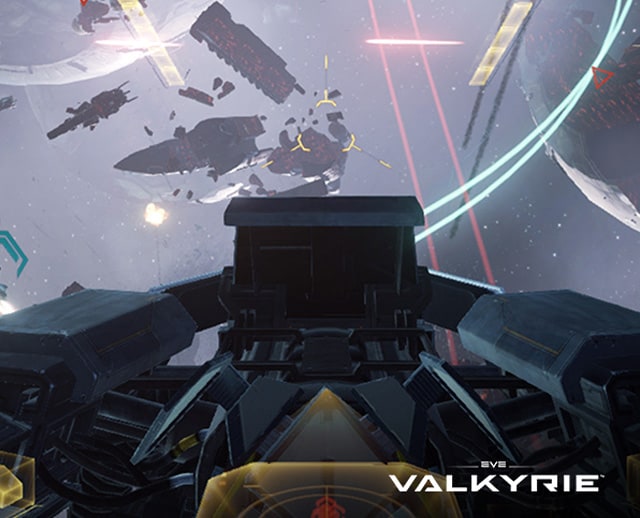 VR Ready
Discover next-generation VR performance, the lowest latency, and plug-and-play compatibility with leading headsets — driven by NVIDIA VRWorks™ technologies. VR audio, physics, and haptics let you hear and feel every moment.
DISPLAY
STAY FOCUSED. TAKE THE SHOT.
The difference between defeat and victory is measured in fractions of a second. Strix SCAR Edition upgrades your vision, with an IPS-level display with a 144Hz refresh rate and 3ms response time to deliver smooth, accurate visuals, as well as reduce lag and motion blur. The 300cd/m² panel ensures 20%-brighter visuals than low-end IPS panels from competitors. Give your aim an upgrade, and sharpen your sights for the crucial moment of the shot!
* Specifications may vary according to configuration.
* Captured with a high-speed camera at 240 frames per second. Footage is played in slow motion at 30 frames per second. Panels with a high refresh rate provide smoother gaming visuals.
G-SYNC SEAMLESS GAMEPLAY
NVIDIA G-SYNC technology synchronises the display's refresh rate with the GPU's frame rate to make gameplay silky smooth. G-SYNC minimises perceived stuttering, reduces input lag, and eliminates visual tearing all without affecting system performance. Strix SCAR Edition is also compatible with G-SYNC monitors via Mini DisplayPort. Whichever way you play, you get the smoothest and fastest experience even in the fiercest gunfights.
* NVIDIA G-SYNC only available in GTX 1070-equipped models
VR
ACTION-PACKED VIRTUAL REALITY
NVIDIA GeForce GTX 1060 and 1070 Series VR-ready graphics put you in the midst of the action. Shooting games are hugely popular in the VR world so level up your marksmanship in a smooth, low-latency, and stutter-free setting.
* GeForce
®
GTX 1060 or better is required for smooth VR experiences.
KEYBOARD
ABSOLUTE PRECISION WITH EVERY KEYSTROKE
Strix SCAR Edition puts decisive control at your fingertips, with a brand-new desktop-inspired keyboard layout featuring four hotkeys, four customisable RGB-backlit zones, and ergonomic 0.25mm keycap curves that are comfortable to the touch. ROG-exclusive Overstroke technology enables earlier actuation and a longer over-stroke distance, enabling fast, accurate and effortless keystrokes that increase your actions per minute. Specially highlighted WASD keys and N-key rollover further boost your precision, and with the action guaranteed for 20-million key presses your kill count will just keep on rising!
AURA SYNC
AURA SYNC FOR
ULTIMATE PERSONALISATION
Aura Sync technology gives you the freedom to customise and sync up light effects with Aura Sync-supported gaming mice, headsets, and other peripherals to give your entire gaming setup a consistent look and feel. With a full spectrum of colors to choose from, as well as seven different lighting modes that can be accessed via the Aura control panel, Aura Sync technology lets you express your gaming persona, or the feel of the game you're currently playing.
AUDIO
SIDE-FIRING SPEAKERS FOR IMPROVED SITUATIONAL AWARENESS
Strix SCAR Edition delivers clearer, louder, and more accurate audio so every action sounds real, all powerfully delivered through two expansive side-firing speakers which provide surround audio effects so you'll know where an enemy is approaching from. With this immersive stereo audio, even the quietest sounds can be heard, so you'll pick up on every hidden movement. Smart-amplifier technology monitors the audio output and makes real-time adjustments, so you can pump up the volume without worrying about damaging the cones — and that makes output up to 200% louder than before, with increased dynamic range and bass. Sonic Studio III provides high quality in-game audio, as well as improved streaming and audio recording for perfect voice pickup and noise reduction. Every little advantage aids your march to victory — and Strix SCAR Edition ensures you hear every precise audio cue!
SOFTWARE
ARMED WITH ROG
GAMING CENTER
Summon ROG Gaming Center with a single press of a hotkey to see a comprehensive dashboard with loads of useful information, including both CPU and GPU frequencies and temperatures — and use the control panel to make adjustments in real time. ROG GameFirst, GameVisual, Sonic Studio, Sonic Radar, Aura Core, as well as XSplit Gamecaster, can also be accessed through ROG Gaming Center. With ROG Gaming Center, you can even save different game settings and parameters in the cloud so you can access them even when you change laptops. It offers improved compatibility with all ROG software, including software for ROG graphics cards. ROG Gaming Center is even available via the ROG Android or iOS apps, so you can keep all the controls close at hand.
* Software and compatibility may vary by product model.
GameFirst V

|

GameVisual

|

Sonic Studio III

|

Sonic Radar III

|

Aura Core

|

XSplit Gamecaster

|

Android/iOS App
ROG GameFirst V technology maximises throughput for your game! It prioritises network packets for increased bandwidth for online gaming and streaming. Auto mode prioritises all of your applications; while Manual mode lets you categorise programs and prioritise them accordingly. In addition, ROG First ensures ROG routers and ASUS RT-series routers prioritise packets according to the GameFirst V settings in your ROG laptop.
THERMAL
Strix SCAR Edition has a specially-designed cooling system that improves airflow and system durability to keep you going during intense gaming sessions. The intelligent thermal design employs three fans that automatically adjust themselves to optimise CPU, GPU, and VRAM performance. Intake vents situated above the keyboard and underside of the chassis improve airflow into the system; while the patented trapezoid-cut lid design* doesn't interfere with the air tunnels and hot exhaust at the rear of the laptop. The patented Anti-Dust Cooling system expels dust particles and dirt to improve system reliability and durability. In addition, the two main fans have been upgraded to 12V and spin much faster than regular 5V fans, boosting airflow and increasing air pressure to improve cooling efficiency — so you'll keep a cool head even under fire!
* Specifications may vary according to configuration.
I/O PORTS
QUICK-ACCESS
GAMING CONNECTIONS
Strix SCAR Edition comes with USB 3.1 Gen 2 Type-C™, up to four USB 3.1 Gen 1 Type-A, HDMI 2.0 (supports 4K UHD output at 60 FPS), and Mini DisplayPort 1.2 ports, so connecting the latest, greatest gaming peripherals is a cinch.
* Specifications may vary according to configuration.
WI-FI / BLUETOOTH
MAXIMUM BANDWIDTH,
MINIMUM ENERGY CONSUMPTION
Strix SCAR Edition features the latest 802.11ac 2x2 Wave 2 Wi-Fi standard, with two antennas each for both transmission and reception, for speeds that are up to 1.7Gbps. That's 2x faster than 802.11ac 2x2 and 12x faster than 802.11b/g/n! The 2x2 wireless configuration provides up to 30% more coverage than the 1x1 configuration. A more reliable and robust wireless connection ensures better gaming experiences. ROG First also ensures ROG routers and ASUS RT-series routers prioritise packets according to the GameFirst V settings in your ROG laptop for faster, more stable connections. Strix SCAR Edition even has low-energy Bluetooth
®
4.1, enabling you to game longer and more reliably with your Bluetooth peripherals!
* Specifications may vary according to configuration.
© 2018 NVIDIA Corporation. All rights reserved. NVIDIA, the NVIDIA logo, and GeForce are trademarks and/or registered trademarks of NVIDIA Corporation in the U.S. and other countries.
Intel, the Intel Logo, Intel Inside, Intel Core, and Core Inside are trademarks of Intel Corporation or its subsidiaries in the U.S. and/or other countries.
Operating System
Windows 10 Pro (ASUS recommends Windows 10 Pro for business)
Processor
Intel® Core™ i7-10875H Processor 2.3 GHz (16M Cache, up to 5.1 GHz)
Graphics
NVIDIA® GeForce RTX™ 2070
Memory
16GB DDR4-3200 SO-DIMM(for i7-10875H/i9-10980HK) 16GB DDR4-2933 SO-DIMM(for i5-10300H/i7-10750H) x 2
Storage
1TB + 1TB M.2 NVMe™ PCIe® 3.0 RAID0 SSD
I/O Ports
1x 3.5mm combo audio jack
1x USB 3.2 Gen 2 Type-C support displayport / G-SYNC

Keyboard and Touchpad
Backlit Chiclet Keyboard Per-Key RGB
Audio
Built-in array microphone
2x 4.2W speaker with smart AMP technology
Network and Communication
Intel Wi-Fi 6(Gig+)(802.11ax)+Bluetooth 5.1 (Dual band) 2*2;(*BT version may change with OS upgrades.) -RangeBoost
Battery
66WHrs, 4S1P, 4-cell Li-ion
Power Supply
ø6.0; 230W AC Adapter; Output: 19.5V DC, 11.8A, 230W; Input: 100~240V AC, 50/60Hz universal
Dimensions (W x D x H)
36.0 x 27.5 x 2.10 ~ 2.49 cm; 14.17 x 10.83 x 0.83 ~ 0.98 inches